CC Recovery Open 24/7 – 087 116 1102
CC Recovery Is Right Outside Your Door – 087 116 1102 Response time: 30 minutes
CC Recovery services all makes and models of automobiles and trucks, providing everything from battery installation and jump starts to tyres, roadside recovery tasks, and no-starts. Our Mobile Mechanics can complete most jobs immediately in your driveway or at your workplace parking spot, allowing you to focus on more important matters.
Simply tell us what maintenance and auto repair services you require, and we will provide you with a fixed quotation. You're not sure what's wrong? Not a problem; one of our mobile mechanics will come out, perform a diagnostic visit, and provide you with an estimate. We prioritise no-hassle pricing and convenience. The price we quote you is the price you will pay.
Give us a shot right now. We are convinced that you will be pleasantly surprised at how simple and painless it is to maintain and repair your vehicle with the assistance of our friendly mobile technicians near you!
Vehicle

 

Jump

 

Start

 

Services Dublin
We will not simply jump-start you and send you on your way; if we cannot determine the cause of the low battery or think that the battery is bad, we will perform a battery test.
We are a 24 hour car jump start service that provides you with a quick and pleasant jump start service at any time of day or night.
Whether you're at home or on the road, our qualified response crew can help you get back on the road quickly. We can pick you up from wherever in and around Dublin.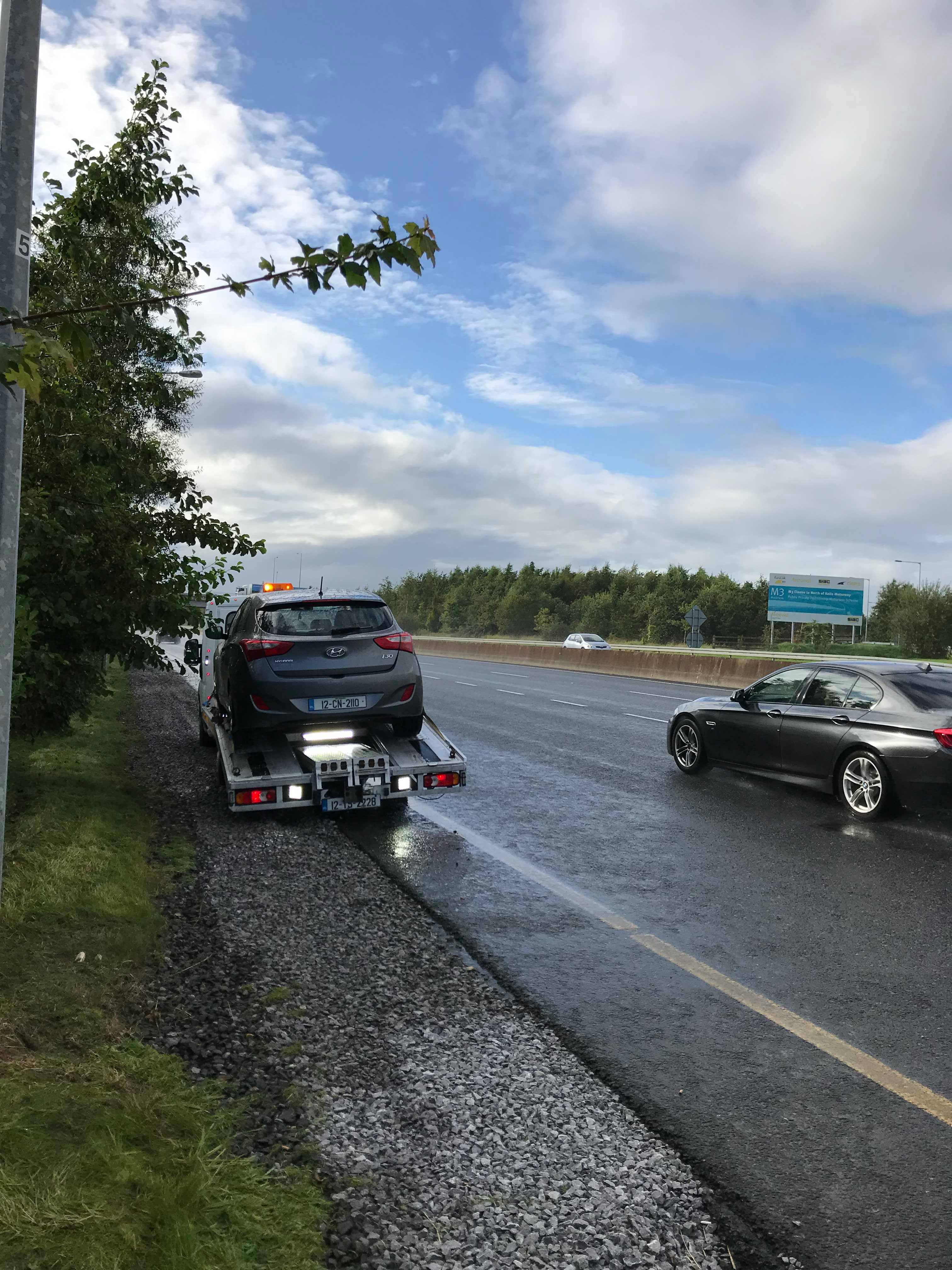 Vehicle Towing and Recovery
We are an experienced vehicle recovery business on call 24 hours a day, 7 days a week. RecoveryCC provides fast, efficient towing & recovery service in Meath. Need your vehicle moved? We will do it with the best care, offering you quality recovery services. Call us now on 087 116 1102. We will make sure you are never stranded without your vehicle.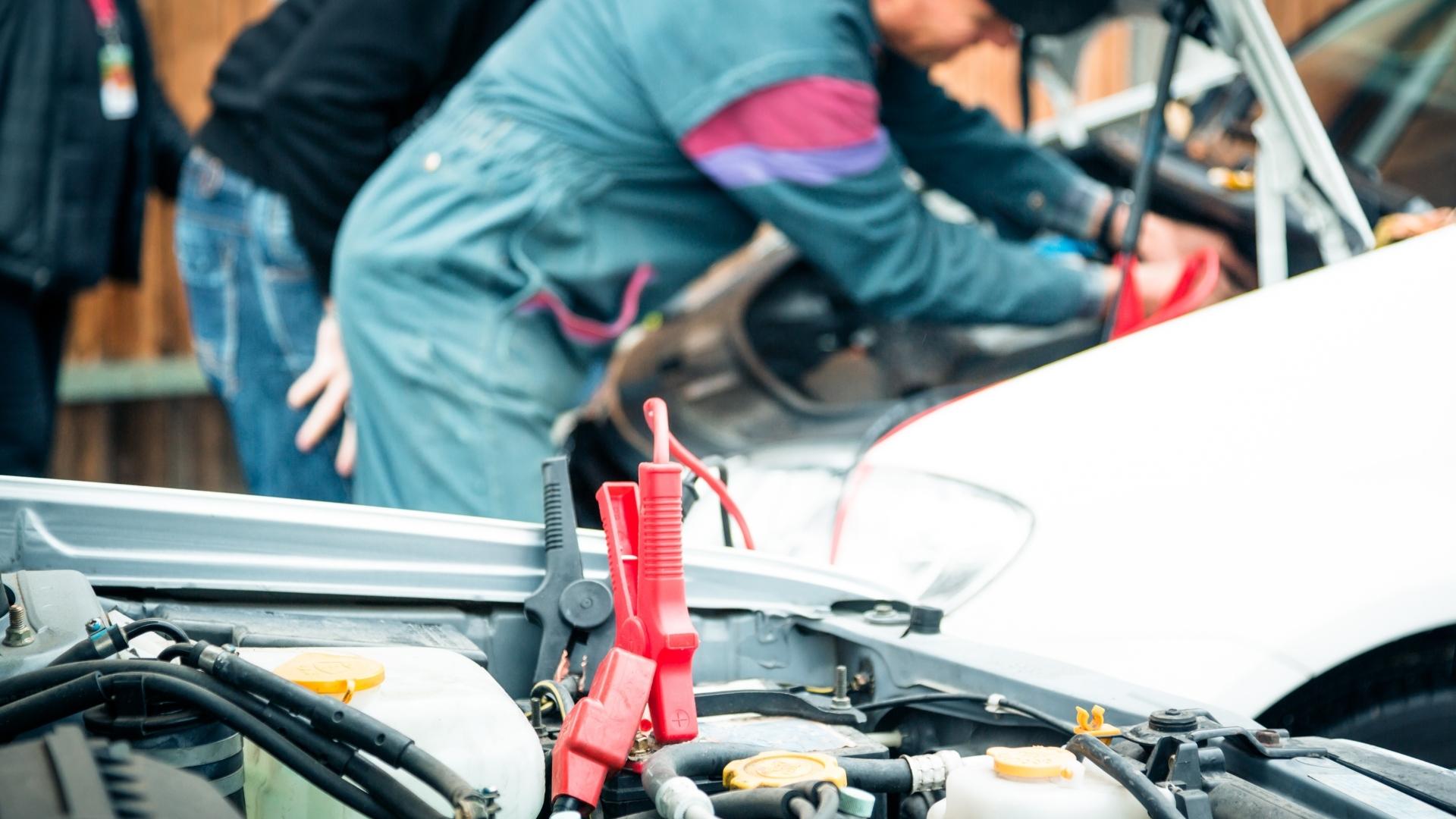 OUR SERVICE
ALL DAY & ALL NIGHT 24HR SERVICE
You can't start your car because it has a dead battery. Call us immediately and we will deliver a rapid and efficient jump start service in all Dublin regions. If necessary, we also perform battery testing. If you need a new automobile battery, we can install all new batteries at your preferred home location. All new automobile batteries are delivered and installed with a two to three year guarantee.
Jumpstart Car Dublin
Car batteries typically fail when they are not utilised, are only used for short distances, or are not properly refilled. You can shorten the life of your battery by not completely charging it on a regular basis. Other variables that can cause battery failure are as follows:
Faulty charging system Faulty component Faulty component
The battery is defective.
Vibrations from the engine are excessive.
Corrosion
Over-charging
Extremes of heat or cold
Modern cars consume almost three times the amount of electrical current as the 1970s Morris Minor due to the level of infotainment systems fitted.
You've arrived to the proper place if your car battery has died and you require a jumpstart automobile service in Dublin.
Dublin Jumpstart Car Services
Because automobile batteries are very combustible, attempting to jump start your car on your own might result in injury (even a small spark can cause an inferno). You need a professional vehicle jumpstart business in Dublin to eliminate the possibility of your car battery bursting before beginning the auto jumpstart operation.
In Dublin, CC Recovery offers skilled car jump start services. Regardless of where you are in Dublin, we will provide our jumpstart automobile services. Among our unique jumpstart car Dublin services are:
Car battery charger
Jump start a car
Get a jump start
Services that provide a jump start
Jumpstarting a battery
Please contact us if you require jump start services for your vehicle. We are a team of vehicle jumpstart experts who are fully capable of reviving car batteries.
Using the incorrect voltage for your battery can cause your vehicle's onboard computer to fail. This is why you should delegate your auto jumpstart process to an expert who is familiar with your vehicle's manuals.
Please contact us if you need to jumpstart your automobile in Dublin.
Car Jumpstart Service in Dublin and Surrounding Areas at an Affordable Price
CC Recovery provides jump start services for all types of vehicles. You have nothing to be concerned about if you become trapped on the road. Give us a call, and we'll have a car jumpstart team out to you within an hour. We employ the most advanced equipment to ensure that your auto jumpstart is completed as quickly and effectively as possible without causing any damage to it.
After we jump start your car, we will perform a thorough inspection of your car battery and car battery charger to see if they need to be replaced.
Get Professional Car Jump Start Service in Dublin at Low Costs.
We strive to provide outstanding customer service to all of our clients, regardless of the time of day they contact us. If your automobile won't start, it could be because of a lack of fuel or other mechanical issues. In such circumstances, our experts will also assist in resolving the problem. If you have a dead car battery and it is causing a traffic bottleneck, we may transport your vehicle to a nearby outlet where we will replace or recondition your battery.
If you have a big car that needs jump start services in Dublin, CC Recovery has the tools and manpower to get the job done as soon as possible. Our cutting-edge equipment delivers the precise amount of power required to jump start any flat battery.
By contacting us immediately, you may avoid a battery explosion and safely jump start your automobile in Dublin.
Why Should You Contact CC Recovery?
Having someone unfamiliar with jump starting a car attempt to charge your vehicle's battery can permanently destroy your vehicle's on-board computer system. The response team at CC Recovery is made up of competent personnel who will securely jumpstart your vehicle. We will also repair any damaged wiring to prevent a recurrence.
Our quick and economical auto jumpstart service is available across Dublin and its surrounding areas. We can jumpstart any type of vehicle at any time and from any location. When you need a battery boost, don't hesitate to contact the team of well-equipped professionals at CC Recovery. We will return you to the road as soon as feasible.
Get Professional and Quick Car Jumpstart Service in Dublin at Low Costs
Whether your battery dies on the road or at home, we will send a professional to your location within an hour so that you may take advantage of our quick and economical car jumpstart service.
Jumpstarting an automobile may appear straightforward, but it can be dangerous if done incorrectly. You risk injuring yourself and causing damage to your vehicle. This is why it is critical to have a professional jumpstart your car.
When we arrive at your location, we will:
Check the battery in your vehicle.
Examine your vehicle's charging system.
Examine your vehicle's battery for any problems that could be draining it.
Charge your battery (or replace it if necessary) before continuing your journey.
How CC Recovery Can Help You with a Dead Vehicle Battery
If your car battery dies, we won't just jumpstart it and send you on your way; we'll also figure out what's wrong so you can go back on the road without having to start about it happening again. If we are unable to determine why your battery was drained, we will do a thorough battery test. A replacement will only be suggested if the situation calls for it.
How We Will Check the Condition of Your Car Battery
To test your battery, we will take readings and evaluate the state of your battery to get you rolling as soon as possible. Because of the cutting-edge equipment we employ, we can obtain a rapid printout of the results of your battery test.
The readings may fall into any of the following categories:
Good Battery: If your battery falls into this category, we will inspect your vehicle's charging system to determine what caused the breakdown (since the battery is not responsible for the breakdown).
Bad Cell: Car batteries often comprise a large number of 2-volt batteries known as cells. If one of these cells fails, the battery will be replaced.
Replace the battery: This is a simple result. This indicates that there is no prospect of recovering the battery and that it must be replaced.
Needs Charging: This indicates that the battery is still functional but needs to be completely charged. If your battery is in this category, we will examine your vehicle's charging system to determine what drained it and then jumpstart it.
Let Us Assist You in Keeping Your Car Battery Healthy
Here are some pointers to help you prevent having a dead car battery:
Take long drives on a regular basis to allow the battery to recharge.
If you don't drive your automobile on a regular basis or only for short journeys, invest in a battery conditioner. You can leave this connected for extended periods of time without harming your battery.
When parking and starting your vehicle, turn off all electrical components.
Contact us if you want to keep your battery healthy and extend its lifespan.
We offer 24/7 vehicle recovery and breakdown assistance with pride and passion
customer satisfaction is our number one priority