CC Recovery Based in Dublin – We are the fastest towing  available in Co Dublin!
Our Recovery service will get to you quickly!
Vehicle Recovery Dublin, Car Recovery Dublin, Van Recovery Dublin towing and breakdown assistance are all within 30 minutes of our Dublin base. With CC Recovery we will never leave you waiting for long.
24hr Towing and breakdown throughout the

Dublin

recovery. 
We can transport you an your vehicle nationwide or provide you with replacement transport, should you need it. We are always happy to help so if you would like to avail of our nationwide service,
please do not hesitate to contact us directly. 
Our services also provide

Vehicle Battery replacement

Jump Starts,

Wheels change ,

Flat tyre assist,

Fuel Top up,

Fuel Delivery,

Breakdown Towing, Road assistance,

Vehicle recovery,

Luxury vehicle Transportation,

Scrap car removal,

We Recover from all Garda Pounds,

We come to your home, work, or roadside
.
If you need fast, reliable towing services in County Dublin – 087 116 1102, the only number you need.
CC RECOVERY FOR TOWING AND BREAKDOWN ASSISTANCE DUBLIN
We specialise in car towing and breakdown recovery.
We will transport your vehicle be it motorbikes, cars or even vans. Our aim is to transport your vehicle as if it were our own, and to give you the best possible service in Dublin.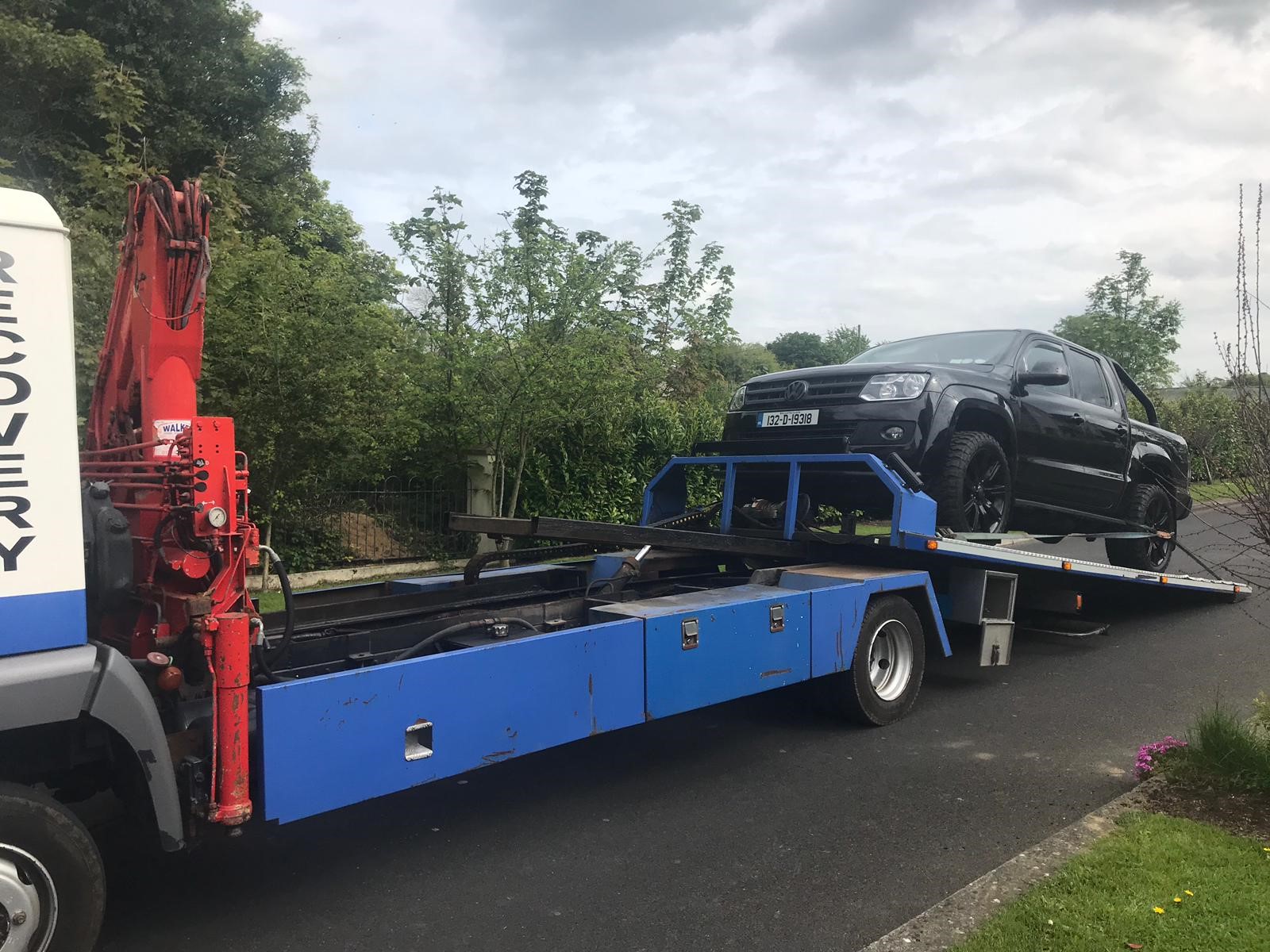 24/7 Vehicle Towing and Recovery
We are an experienced vehicle recovery business on call 24 hours a day, 7 days a week. RecoveryCC provides fast, efficient towing & recovery service in
Dublin

. Need your vehicle moved? We will do it with the best care, offering you quality recovery services. Call us now on 087 116 1102. We will make sure you are never stranded without your vehicle.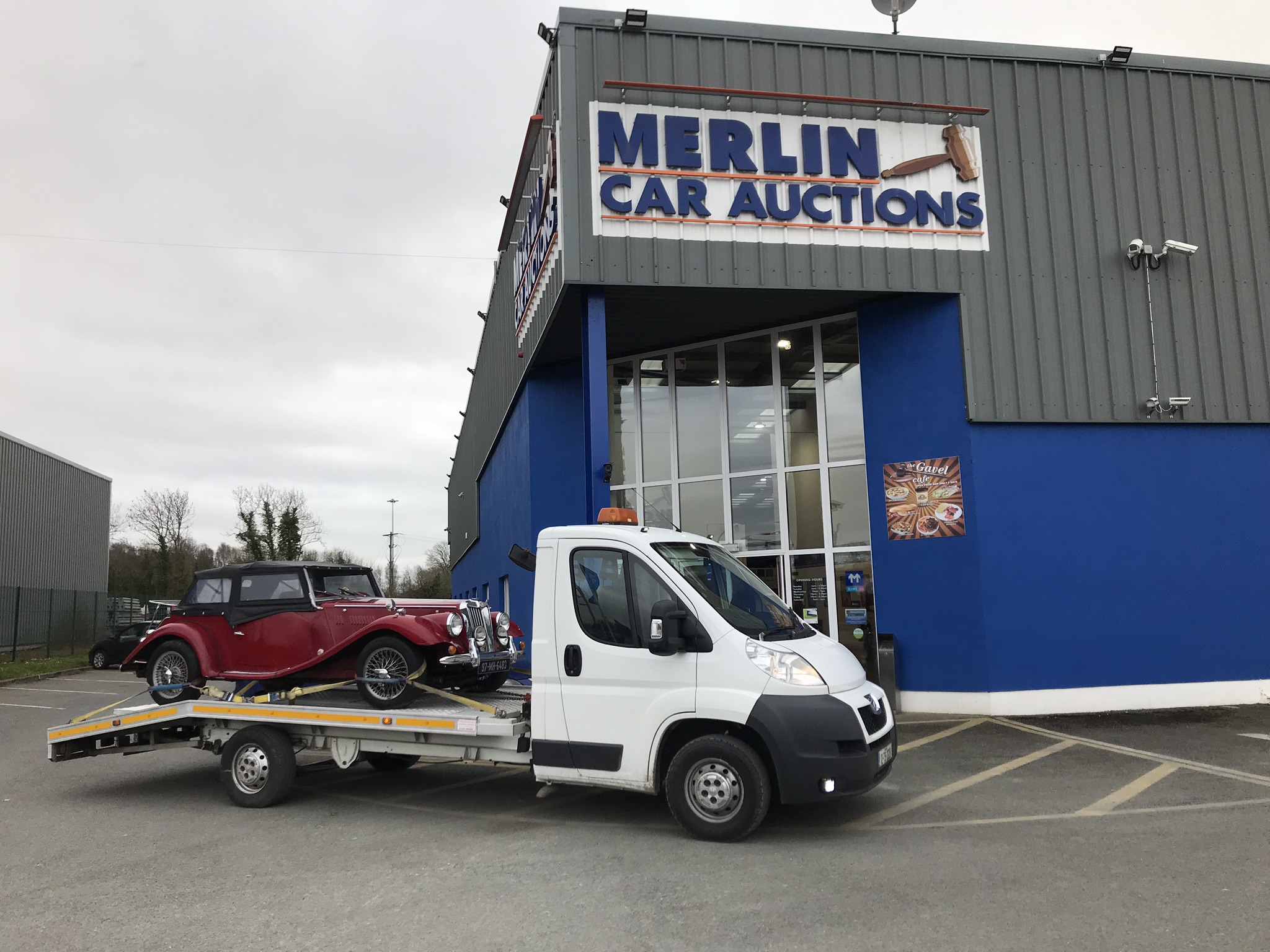 24/7 Vehicle Towing and Recovery
We pride ourselves on delivering quick, reliable breakdown assistance. We are
Dublin

leading breakdown recovery specialists. We operate 24 hours a day – 7 days a week ensuring we are available to you whenever you need us. Need a fuel top up, jump start, or anything in between? Call us now on 087 116 1102. We can get you going!
Dublin and Surrounding Areas Car Towing Services
There's no need to be concerned if your automobile breaks down in Dublin traffic. Keep our phone number handy, and no matter what occurs with your car, we will be there to assist you.
Our car recovery services are quick, and our tow truck will be there in no time. We're in Dublin, and our major purpose is to reduce your stress. So, as long as you have our number, you can concentrate on your business, and if something goes wrong, just give us a phone and we will get there as soon as possible.
Our towing services are available for personal vehicles, commercial vehicles, and motorcycles.
Road accidents can happen in either case, so we want to make sure you're protected. Our clients trust on us because they know our services are available 24 hours a day, seven days a week, and that our team of specialists would treat each situation as if they were directly involved in it. Our goal is simple: we want you to think of us as your new best business partner when it comes to towing your vehicle.
In Dublin, there is just one safe and convenient car towing service.
This car towing service is available 24 hours a day, seven days a week, and we can generally be there in an hour or less! We'll send a specialised recovery truck and a skilled professional to you, ready to assist you with any type of car transport…
Your vehicle is fully insured while we transport it, and we work with cars, vans, motorcycles, and pretty much any other type of vehicle you can think of.
We'll drive you to the nearest garage, your house, or wherever you need to go! Give us a call right now and we'll get things started.
Why Call Us to Book a Tow Truck in Dublin?
Call right now to speak with a knowledgeable counsellor. 24/7
Book a service any day of the week, Monday through Sunday.
Do you require a recovery truck as soon as possible? We can get there in an hour or less.
Almost every type of car can be transported securely and easily.
Every member of the team is a recovery specialist with extensive experience and training.
Every towing truck we own is suited to the job at hand.
Towing a Car Has Just Become a Whole Lot Easier
Just give us a call whenever you need a car towing service in Dublin! Our usual call-out time is less than an hour, depending on your location and traffic, and our support team is available 24 hours a day, seven days a week. We only require the following information from you:
Your current location
When you require our assistance, we are available (this can be instantly)
The type of car you require us to transport
Your team will arrive at the agreed-upon time and will take around 10-20 minutes to load your vehicle for delivery to whatever location you specify.
If you become stuck in a location where you would prefer not to remain directly by your vehicle, please notify us that you will be waiting somewhere safe nearby. That won't be an issue.
We Send Professionals
Towing an automobile is made easier when the persons handling your issue are skilled and experienced specialists. They provide everything you might possible need to move your automobile safely, including specialised vehicles such as Mercedes Sprinter flatbeds for cars and similar sized vehicles, and Vivaro versions for motorcycles.
Car Towing Service Frequently Asked Questions
What type of towing truck will you provide?
This will, of course, be determined by the sort of vehicle you want us to transport. Our automobile towing fleet includes the aforementioned Mercedes Sprinter flatbeds and Vivaro variants, each of which is tailored to specific vehicles. If you believe you have an unusual vehicle that may not fit, please let us know when you phone, and we will confirm that everything is in order.
Where are you able to transfer my vehicle?
When our other clients have required a recovery vehicle in the past, it was nearly usually to transport their broken down vehicle to:
The garage nearest to where they've broken down
They normally do business with the garage.
Their driveway or roadway so that repairs can be scheduled at a later time
However, we do not limit you in terms of destination; simply tell us where you need to travel!
Is a deposit required?
You will never be asked to pay a deposit. The only money exchanged hands is after your vehicle has arrived safely at its destination. Book Your Service Now – 24 Hours a Day, 7 Days a Week
Begin with a free quote whenever you require a service! There is no price or obligation, and we will always be delighted to answer any questions you may have or customise your service so that it matches your needs.
Pick up the phone and call right now – 24 hours a day, seven days a week.
Dublin Car Towing Service that is both affordable and professional
One of the worst things that may happen to you is for your car to abruptly break down without warning. Whether it's a tyre blowout, a battery problem (Jumpstart Flat Battery Dublin), or a radiator problem, automotive troubles can happen at the most inconvenient times. When you are in this predicament, all you need is a vehicle towing firm to safely transport your vehicle to a repair shop.
CC Recovery has been in the auto towing market for many years. We have a fleet of dependable cars and equipment that allow us to carry out our towing service efficiently. Our vehicles are serviced on a regular basis by certified and competent mechanics. Our consumers trust us because we provide consistent, rapid, and high-quality service at reasonable prices.
Both the public and private sectors have entrusted us with providing safe and dependable car towing services in Dublin. You can store your vehicle safely in our secure facility (which is constantly monitored every single day).
Here are the services we provide to consumers in Dublin and its surrounding areas 24 hours a day, seven days a week:
Towing assistance with a flatbed tow truck
Delivery of fuel
Roadside flat tyre repair
Off-road vehicle recovery with winching
Are You Having a Breakdown Outside of Town?
Please contact CC Recovery to come to your aid. With our rapid, dependable, and economical vehicle towing and accident repair service, we can help you. We are your one-stop shop in Dublin for all of your automobile towing needs. We can tow your vehicle to our facility, diagnose the problem, arrange for a rental car if necessary, or get you back on the road as soon as possible. To take care of your car towing needs, we have the greatest hands in the business.
Do you require the services of a tow truck in Dublin?
We provide high-quality towing services in Dublin and the surrounding areas. Our extensive fleet of equipment, together with our knowledgeable staff, allows us to provide a variety of towing services to match your specific requirements. The following are some of our unique car towing services:
Towing for light and medium-duty vehicles
Roll-off and float services are available (for machinery moving)
Towing and recovery for heavy vehicles
Accident payouts for accidents
Towing services in the area
Towing across long distances
Towing in an emergency
Towing by the cops
Towing an exotic automobile
Towing a flatbed
Towing a show car
There's a lot more
All of our car towing services are handled by trained and experienced workers. We take pleasure in being professionals at what we do, which includes handling difficult towing and recovery circumstances.
Dublin's Best Tow Truck Service
You can count on CC Recovery to provide quick, high-quality tow truck service in Dublin without sacrificing safety or quality. We understand the difficulty you're in right now. Most of the customers who called us to tow their car or provide gas were already having a bad day and were stressed out by the unpleasant situation. As a result, we pledge to approach the situation without adding to the stress you're already feeling.
Allowing your vehicle's predicament to bring you down is a mistake. Take control of the issue by calling CC Recovery and allowing us to offer you with the best tow truck service you've ever had.
Why Should You Use CC Recovery for Car Towing in Dublin?
CC Recovery provides the most cost-effective and professional car towing service available. Nobody wants to spend their hard-earned money on auto repairs, especially when the defects are not their fault. We recognise that dialling our number is usually the final resort. As a result, when we arrive, we will treat your work properly and immediately in order to relieve the stress you are already experiencing.
Our costs are also reasonable. We provide the most clear, reasonable, and honest price for a car towing service in Dublin. We'll show up where your vehicle is, do what we're renowned for, and hope you're so impressed with our work that you refer us to others and even hire us for other services. Nothing would make us happier than a satisfied customer at the end of a long and stressful evening. As a result, you can rely on us as the best auto towing service in Dublin and the surrounding areas.
In circumstances where a vehicle towing service is required, the client should be treated with discretion and compassion. We believe that no situation is too insignificant to express our compassion. CC Recovery will be with you as soon as we receive your call, regardless of why you require a vehicle towing service in Dublin. We will not make you feel horrible for being in this predicament.
Get Dublin's Most Professional Car Towing Service
If you want true professionalism, you should use the services of a car towing service. In the car towing industry, our drivers are held to the highest standards. Our employees are well-trained, friendly, and dedicated to completing your job in the shortest time feasible. We will provide you with the car towing service that you require with the utmost professionalism.
Dublin Tow Truck Service at an Affordable Price
In Dublin and the surrounding areas, CC Recovery provides a comprehensive range of vehicle towing services. We have the capability of arriving at your location in 30 minutes or less. Our crew is always on the ground, ready to help you at any time of day (or night). We don't take our clients' trust lightly, and we'll come to you as soon as possible to provide our tow truck service.
Our qualified and competent workforce provides towing services at CC Recovery. Please do not hesitate to call us if you find yourself in a position where you require the assistance of a results-oriented auto towing company. We'll send one of our towing specialists to accompany you until the problem with your car is resolved and your vehicle is in good enough condition to provide you with safe and pleasurable trips once more. To learn more about our car towing service in Dublin or to acquire a free quote for your request, please contact us.
Dublin Emergency Towing Services are available 24 hours a day, seven days a week.
Accidents can happen at any time of day or night, and a dependable towing company like CC Recovery will always be ready to assist you. You should also keep this information in mind in case of an emergency. In an emergency, CC Recovery can give you with roadside assistance as well as tow your vehicle to any location in Dublin. With CC Recovery's 24/7 Emergency Towing Service in Dublin, you can obtain aid right away if you have a roadside mishap. Our team of experts is well-versed in dealing with emergency situations. We provide towing services in Dublin that are swift, efficient, and responsive.
Dublin Truck Towing Service
If your truck has been damaged or stuck on the road in Dublin as a result of a breakdown or collision, you will undoubtedly want the assistance of professionals to assist you in arranging a Towing Truck in Dublin to reach your goal. CC Recovery is a truck towing and auto transport service in Dublin that is always ready to assist you in any emergency bus or coach recovery situation. Our Heavy Winching Equipment and carefully constructed tow trucks in Dublin at CC Recovery can rescue your vehicle in a fair time frame and at an affordable price anyplace. Heavy-duty tow trucks are outfitted with under-reach and Wheel-Lift Technology, allowing them to provide powerful, damage-free towing in Dublin.
Dublin Car Towing
Towing a car on your own can be tough if you do not have the proper equipment or a powerful enough Towing Vehicle in Dublin, so do not risk extra damage to your vehicle by attempting to tow it yourself. CC Recovery's Professional Car Towing Service in Dublin invites you to solve your towing problem. CC Recovery is Dublin's largest and best-equipped heavy haulage and tow truck company. We are accessible 24 hours a day, 7 days a week to assist with automobile towing and Junk Car Removal in Dublin. CC Recovery offers a quick, low-cost, friendly, and dependable auto towing service in Dublin.
Dublin Motorcycle Tow
Motorcycle accidents can happen at any time. If something goes wrong with your motorcycle while you're out on the road, contact the pros at CC Recovery in Dublin for assistance. If your motorcycle breaks down in the middle of nowhere, you might need to have it towed by CC Recovery's Motorcycle Tow Service in Dublin. We use cutting-edge technology and proprietary safety attachments, and we have the capability and professional experience to transport your motorcycle safely and on schedule in Dublin. Whether it's day or night, CC Recovery is here to assist you with all of your motorcycle towing needs in Dublin.
Dublin Towing Services
CC Recovery provides the following types of towing services to Dublin residents:
Dublin Car Towing Service
Dublin Towing Service Available 24 Hours a Day, 7 Days a Week
Dublin Truck Towing Service
Dublin Motorcycle Towing Service
Dublin Long Distance Towing Service
Dublin Flatbed Towing Service
Towing of Heavy Construction Equipment in Dublin
Valley Towing is located near Dublin.
Dublin Vehicle Towing
Dublin Boat Towing
Dublin Long Distance Towing Service
We can easily approach you from wherever you are to provide you with towing service in Dublin. We are not limited to the immediate vicinity, but also offer Long-Distance Towing Service in Dublin. We make every effort to get you back on the road as soon as possible.
Dublin Flatbed Towing Services
When necessary, flatbeds may perform Extreme Accident Recovery and car transfer. CC Recovery's flatbeds can carry or tow any type of vehicle in Dublin. When you call us, you can get High-Quality Flatbed Towing Services in Dublin from qualified drivers and courteous office personnel.
Towing of Heavy Construction Equipment in Dublin
At CC Recovery, we offer a fleet of cutting-edge tow trucks in Dublin that can handle all of your construction equipment towing needs. Our skilled tow truck operators prioritise the safe and timely delivery of your equipment so you can get back to work.
Valley Towing is located near Dublin.
With our Valley Towing Service, CC Recovery is dedicated to customer satisfaction. Our valley towing service is competent and swift in meeting your Towing Needs in Dublin seven days a week, twenty-four hours a day. There is no job too big or too small for us, and we will have you moved in no time.
Q&A

 

ABOUT

 

AUTO

 

TRANSPORT

 

SERVICE
How long will it take to move my vehicle?
We can usually have a truck allocated and on its way to pick up the car within 1 – 5 days. Even though you specify the collection and delivery times through our platform, keep in mind that we cannot ensure that the vehicle transport driver will be able to pick up and deliver at the exact time indicated. The transport driver will contact you 12 to 24 hours in advance to arrange pickup arrangements. The delivery time will vary substantially depending on the drop-off location and the number of stops the truck must make.
Are your Auto Transport drivers licenced and covered by insurance?
Our whole network of auto transport drivers is properly insured and licenced, with the majority having decades of experience.
What happens if my automobile is damaged during transportation?
All of our drivers go through a thorough pre-transport examination to look for any past damage, which must be signed by both the person releasing the car and the transporter before the car can be transferred. The transport insurance will cover any damage to the car while it is in transit.
What is the cost of transporting my car?
The cost is determined by several criteria, including the size and length of the vehicle, the distance between the pickup and drop-off locations, and the type of service required (open vs enclosed transport). Get an immediate quote by using our platform. There is no commitment to accept the quote, but we guarantee that you will be satisfied. If you decide to proceed with the transfer, we only require a 10% deposit, and a seat will be reserved on the next available truck.
What types of auto transport do you provide, and what are the distinctions?
We have a vast network of auto transporters who can perform open, enclosed, or specialised transport. Enclosed transport is typically reserved for more expensive or speciality vehicles, such as show cars, exotics, and pricey luxury vehicles. Open transport is the most frequent type of auto transport and is utilised for any car that does not need to be protected from the elements.
Do you offer auto transport in my state or city?
We have a vast network of providers who carry automobiles to and from every state and city in the country. CC Recovery is a platform that operates on a national scale.
We offer 24/7 vehicle recovery and breakdown assistance with pride and passion
customer satisfaction is our number one priority