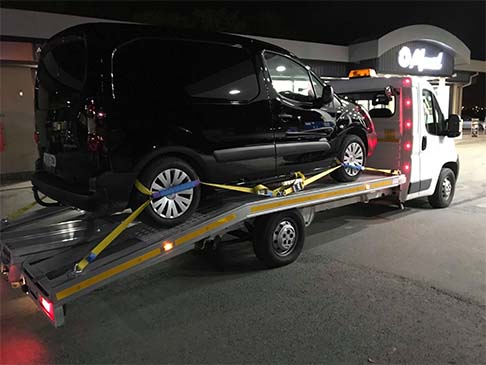 24/7 Vehicle Towing and Recovery In the Meath, Dublin and Kildare areas within 30 minutes.
Your safety is very important to us so please follow our safety guideline if you have broken down on a busy or badly lit road or motor way,  Reassure any vunerable adults or childen we are on our way.
A, If it is not safe to leave your vehicle,Stay in your car with your seat belt on, switch on your hazard lights and call us and emergency services on 999 or 112. 
B. If you can get to the hard shoulder exit your vehicle on the passenger side.  Wear suitable clothing and hi visibility vest if possible
If you don't have a mobile walk to an emergency phone on your side of the carriageway. 
On a motorway try and get the car off the carriageway if safe to do so. Exit Vehicle on the left hand side (Passenger Side), Wait behind the barrier Don't Put a warring triangle on the hard shoulder
C, On a dark road or badly lit road put your hazard lights on and keep your side light on also.Set up your warning triangle watch out for any soft verges wear reflective clothing if possible and Call us  for advice on 0871161102 our staff are always available to assist you  or additionally
cheek out the www.theaaireland.ie/roadsaftlytips 
D, Stay well away from moving traffic.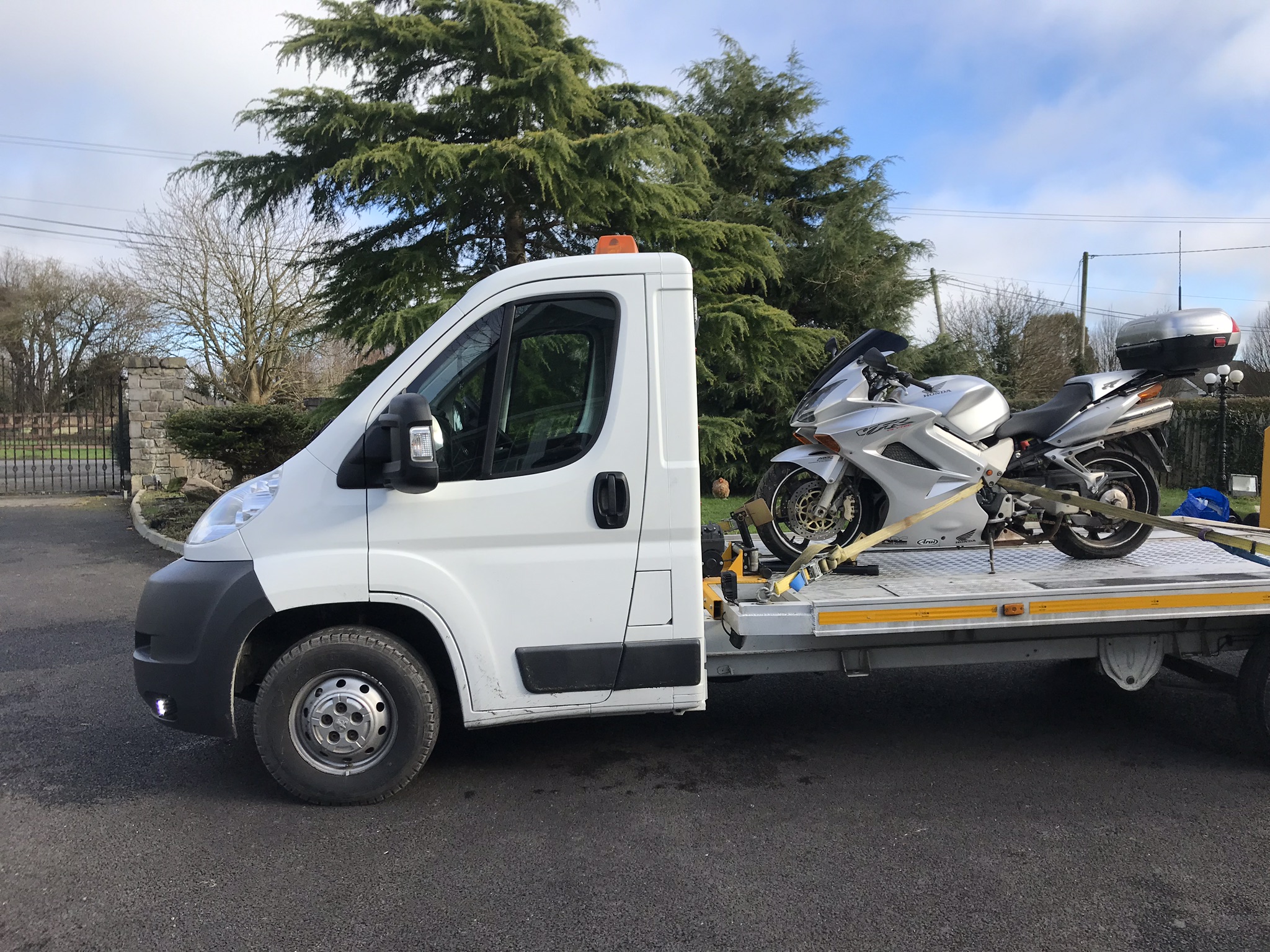 Roadside Breakdown Assistance since 2009
Recovery CC is a small but experienced team lead by Cameron,  we are a Irish run Company with ten years experience in assisting and towing  vehicles our services include Towing Cars, Van, Jeeps, 4x4s, Quads Small Tractors. light Plant Machinery, Boats, Motorbikes, Trucks and Luxury vehicle up to 3.5 tons across Ireland and the UK.
We pride ourselves on delivering a top quality service at competitive prices with hundreds of satisfied customers with a 5 star google rating.
100% customer satisfaction is our number one priority.
Our services also provide
Vehicle Battery replacement
Jump Starts
Wheels change
Flat tyre assist
Fuel Top up
Fuel Delivery
Breakdown Towing, Road assistance
Vehicle recovery
Luxury vehicle Transportation
Scrap car removal
We Recover from all Garda Pounds
We come to your home, work, or roadside.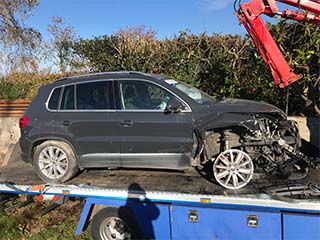 We offer 24/7 vehicle recovery Towing and breakdown   assistance
From Dunshaughlin Navan Trim  Ratoath Ashbourne  with pride and passion
% customer satisfaction is our number one priority